What prevents us from changing is not only our doubts, but more often our certainties
Companies who (re)position customers at the heart of their strategy rethink their multimodal customer journeys, seeking to optimize the customer experience to make it intentional, emotional, streamlined, efficiently managed, consistent and unique.
Teams in direct customer contact carry this responsibility and must employ new industry approaches on a day-to-day basis to embody this new relationship goal across all channels.
Achieving successful operational application of new industry approaches and optimized customer journeys requires action with 5 key levers:
(Re-)define your customer relationship strategy and refine customer journeys
Understand the impact of related industries
Leave your comfort zone for ongoing professional development
Sustainably deploy these new industry approaches as part of continuous improvement
Accept the need for constant evolution requiring bespoke expertise
We underpin companies' transformation by optimizing their customer relationship and related impacts on new industry approaches, to roll-out on a daily basis. This is accomplished by tapping into the 5 factors of a successful transformation: strategic, structural, operational, cultural and human.

CUSTOMER JOURNEYS
Enhance your multimodal customer journeys and identify/recommend new industry approaches to roll-out on a daily basis for a fruitful customer experience.

RELATIONSHIP STYLE
Adept and consistent, it should facilitating managing the customer's subjective perspective and increase the intensity and quality of key relationship moments.

RELATIONSHIP MARKERS
Determine tangible actions to realize to animate the relationship style (language features, styles and attitudes, dress code, in-store space management )

GIVE MEANING
Involve key players, and wherever possible, announce in advance any changes in terms of the impact on the relevant groups and the benefits received and felt by customers.

IDENTIFY AREAS FOR IMPROVEMENT
Generate emotional awareness (fun, theatrical and/or digital methods) indispensable for motivating staff to leave their comfort zones and manage/roll-out new industry approaches to boost performance and enjoyment

METTRE EN PRATIQUEPUTTING IT INTO PRACTICE
Develop your relationship excellence via intensive training, integrating relationship markers during key moments in the customer journeys, adapted to people and situations encountered.
Associez vos collaborateurs au succès de votre entreprise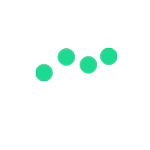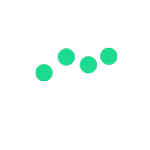 Optimize customer journeys

Win over customer preference

Spur performance and employability