We need to better understand our customers and to adapt our marketing strategies to their benefit.
Within companies, customer and prospect solicitation for acquisition, retention and / or upsell purposes, still relies too often on the objectives of different marketing entities. Customers and prospects can receive multiple solicitations whose consistency has not always been proven and via channels that may be more or less relevant to them.
With the recent digital developments and opportunities for a tailored approach, it is time to move from "what you want to say" to "what your current/future customers want to hear".
We have designed an approach to define a marketing contact plan, based on the customers / prospects' rhythm, channels and relevant life moments. Through increased personalization, refined targeting and a managemebnt of direct marketing activities per client, this approach allows a significant improvement in the effectiveness of CRM policy. It contributes to the establishment of new campaigns, the design of relational services and/or the definition of new commercial postures.

ANALYSIS OF A PROACTIVE SOLICITATION PLAN
Identifying of proactive solicitation in your customer/prospect database
Recreating relational pressure as experienced by the customer/prospect
Evalutation of strengths/Weaknesses

CUSTOMER EXPECTATION STUDY
Pinpointing customers'relational expectations towards the brand (frequency, content, media, tone) and favorable moments that would lead to a purchase

IMPROVEMENT OF OPPORTUNITIES
Campaigns and eye-catching marketing triggers
Leads to feed sales actions
Relational services and postures that enrich interactions

TARGET SOLICITATION PLAN
Managing customer data
Integrating external data
Campaign Management
Identifying and distributing leads

SOLUTIONS AND TOOLS
U&A communications schedule which is consistent with business operations
A rhythm and rules of relational pressure adapted to customer profiles

GOVERNANCE AND COORDINATION
KPIs to track the impact and coordinate the initiative
Volume of contacts, transformation rate, customer relationship progress, business performance
Elevate your customer strategy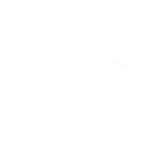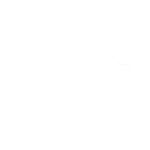 Develop your customer knowledge


Choose the right time to communicate


Boost your campaign performance


Tailor your outbound contacts

Forge a relationship with your customers