Digitalization is a key lever to improve customer experience and boost company efficiency. Digital offers solutions that address 3 major company challenges :
Adapting to new customer usage: being available on channels used daily by customers, customer autonomy for 24/7 access of their personalized feedback.
Offer new services and streamlined customer journeys: unique services that build loyalty, a user-friendly and effortless customer experience and seamless omnichannel journeys.
Reduce costs through scaling down the number of low-value human contacts, anticipating needs (proactivity), giving the customer autonomy (customer space, FAQ, chatbot), automated internal processing and streamlined workflows.
Our approach aims to develop digital services developed to draw in the majority of customers, not only the pool of tech-savvy customers. We support your customers throughout the customer relationship digitalization process to build the motivation of service users, handle the change and establish usage.

DECODE CUSTOMER NEEDS AND EXPECTATIONS
Eliminate the guesswork and develop services based on real customer needs
Imprint current and future customer satisfaction levels in every consideration
Provide customers with the benefit of your digital services from the first use

DIGITALIZE YOUR PROCESSES
Rethink the current multichannel strategy
Nurture brainstorming on benchmarking elements and existing solutions
Host workshops to together construct digitalized customer service and related processes

CONSTANTLY IMPROVE SERVICE
Optimize the self-care operations
Pinpoint key performance indicators
Take advantage of web analytics to improve channel exposure and customer' digital journeys

ANTICIPATE TECHNOLOGICAL CHANGE
Monitor customer behavior
Identify the widespread evolving technological trends
Monitor the practices of your competition and innovative companies

INFORM CUSTOMERS OF DIGITAL CHANNELS
Improve communication with customers on the services and advantages in their use
Make this transformation a company-wide project
Update Advisers' script
Give your customers a unique experience




Streamlined customer journeys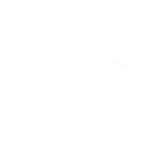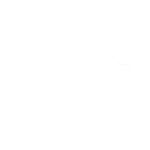 Efficient internal processing