The way that Managers view their employees will shape their future.
It goes without saying that demotivated teams floor company performance and competitivity: employees that are engaged increase customer satisfaction, growth and turnover. Managers have a key role to play in revitalizing and re-engaging employees by realigning their practices and developing their role as a Coach. This positive approach, founded on empathy on genuine interest in an individual's development, facilitates the relationship between developing enjoyment in its human capital and economic performance which is the result. We help Directors, Supervisors and Operational Managers get maximum potential out of their team members:
Supervise with an empathetic approach
Be firm
Offer support tailored to skill and motivational levels
Inspire confidence, encourage autonomy (the concept of empowerment), get employees involved (the concept of Purpose) and forgive mistakes
Encourage relational attitudes
And finish strongly with "put aside your ego! "
We devise and design training and support tools which are entirely bespoke, blended, operational and sustainable. We adapt our pedagogical material to the challenges of progress and to the level of responsibility held by your team (from Executive Management Committee to employees members): seminars, training sessions, best practices workshops, coaching and digital.

BECOME A MANAGER/COACH
Tailored and regular support of one's team guarantees success. This requires fulfilling multiple roles as a Manager, a model of professionalism, a facilitator and evaluator

EMBODY THE COACHING ROLE
Understand the interaction between your relationship on other individuals in order to integrate coaching tools and communicate clear, consistent and motivating messages.

MANAGER/COACH, CATALYST FOR CHANGE
Managerial credibility rests on the capacity to facilitate the integration of knowledge and the adaptation to necessary and requested changes.

DEVELOP YOUR LEADERSHIP
Develop your emotional and relational intelligence to cement your credibility and engage (enthusiasm and alignment with company strategy) your employees.

LEAD AN EFFECTIVE BRIEF
Learn how to share the essential elements of a message while maintaining its integrity to capture their attention, explain, motivate, and encourage employees to comply with and apply the lesson.

LISTEN AND EVALUATE A CALL
Managing the steps and methods of an individual debriefing interview while maintaining empathy and staying progress-driven.
Involve your collaborators in the success of your company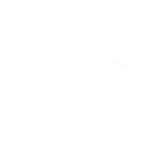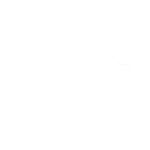 Practical material adapted to a company's operational and transformational challenges


Cement the change with best practices for more enjoyment and performance

Develop and bolster team cooperation and morale to improve agility and effectiveness